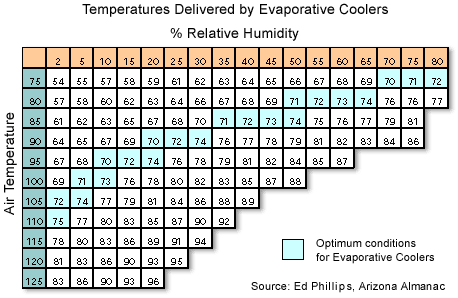 Need immediate Swamp Cooler Repair in Glendale AZ?
is your swamp cooler acting up? Is it putting out hot air or no air at all? Swamp coolers can cause all kinds problems including putting out hot air, no air, or too much air. If your swamp cooler needs repair service call Cooling Kings Mechanical today, before the summer sets in! We can fix any kind of swamp cooler problem and get your home comfortable again quickly and affordable.
Did you know –
Swamp coolers need maintenance at least twice a year – in the Spring just before you are going to use your cooler, and again in the Fall when you no longer need it for the Winter. If you do not maintain your cooler you run a much higher risk that it will fail during the hot season, just when you need it most!
Opening windows (about 2 square feet per 1000 CFM of cooler capacity) is a necessity for your swamp cooler to work properly. Not opening a window will cause excess humiidity to build up and your food and clothing can become soggy wet. Opening a window across the home from the swamp cooler vent(s) will help cool parts of the home where there are no cooler vents because doing this creates a cross-draft, bringing the cooler swamp cooler air into the area where the window is open.
Especially during monsoon season, you will want to air or vacuum seal all dried and fresh foods that sit out at room temperature (cereal, cookies, bread, etc) otherwise you will end up eating mushy food that you expect to be crisp. I don't know about you, but to me mushy cookies are the worst….
Swamp coolers work by injecting the air with more moisture than is in the air around your home, cooling the air by 15-20 degrees as it enters the home. Swamp coolers are most efficient wihen the outdoor relative humidity is less than about 40 percent and/or the temperature outside is less than 105 degrees.
Residential and Commercial Services Including:
Air conditioning sales, service, installation
HVAC repair, maintenance, and installation
Ductless service and install (Mini splits)
Evaporative coolers service and replacements (Swamp Coolers)
We service all brands and factory warranties
We provide 24 hour emergency service!
Swamp coolers work great when they work, but they can also be troubled by:
1) Poor water circulation – this can happen when the water distribution system (primarily the spider) becomes clogged. This can easily happen especially in Arizona where we have some of the hardest water known to man! The lime in the water clogs up the spider stopping it from distributing the water properly over the pads, causing dry spots. These dry spots just put more hot air into the home, effectively reducing the cooling capacity of the cooler. It is very important to maintain the spider on a regular basis to prevent clogging.
2) Water pump failure – due to the moisture in the cooler and the potential for water spraying in the wrong places, the water pump can become saturated with water to the point where it gets inside of it and then it can fail prematurely. Another cause of water pump failure is clogging which makes the pump work too hard. Maintaining your cooler twice a year will help prevent these issues.
3) Fan motor failure – this can happen again due to water spraying in the motor or just from old age. Hiring a professional cooler tech to maintain your cooler can help extend its life because the tech can catch any potential water damage before it occurs.
4) Loose fan belt or fan belt failure – if your cooler is putting out less air than you are used to it may have a loose belt. Tightening or replacing the belt if it is badly worn will correct this issue. Your cooler tech can catch this problem during a scheduled maintenance call.
5) Lastly, clogged pads can also cause your air circulation to be drastically reduced, causing your cooler to be less efficient. Pads should be replaced about once every two years or more often if they get clogged. TIP: Installing an automatic drainage unit can help extend pad life because it automatically drains the old water and fills the cooler with new water on a regular schedule. However you may find the water cost outweighs the pad cost if your water costs are extreme (as they are many times in the desert!).
We hope these tips have been helpful! If you need help with your swamp cooler, call us at Cooling Kings Mechanical today – we will be happy to answer any questions that you have and come out and provide you with your swamp cooler repair service in Glendale AZ and the surrounding areas.
Have a different Question?

Ann Ensminger
"The service of Frank and his team at Cooling Kings Mechanical was outstanding. The friendly and experienced crew was on time and work quickly to remove our old unit and install the new one. They took the time to answer all our questions both before and after installation. I would highly recommend Cooling Kings! We are enjoying a cool house in spite of 119° temps and the unit isn't running continually like our old one."
Todd Marples
"Great customer service! Due to a poorly installed AC by an unlicensed contractor we called Cooling Kings! Their prices were fair and they provided quality work with supportive knowledge, before and after pictures, but most importantly did not leave until we were satisfied. Thanks Frank and crew! We will call you with any future maintenance issues!"
Randy Dunes
"Had a problem with my a/c unit – the guy came out and fixed it immediately – will keep their number for next time!"
Hours of Operation:
7:30AM - 5:00PM
Legal
Privacy Policy
© Copyright 1995 - Cooling Kings
All Rights Reserved